OPPORTUNITIES FOR ARTISTS
Collar Works Open Call: 2017
"What is that leaping in your chest?" Guest Curated by Alexandra Foradas, Assistant Curator at Mass MOCA
This exhibition seeks artists who set out to examine our current cultural, ideological, societal, and political experiences, which inform, and sometimes restrict, our individual and collective pursuits towards life, liberty and happiness – questioning, is the American Dream still alive?
Deadline to Submit: October 1, 2017
Entry Fee: $15
Exhibit Dates: November 10 - December 30, 2017
Opening Reception: Friday, November 10, 5-8pm
Curatorial Statement
Why and by whose power were you sent?

What do you see that you may wish to steal?
Why all this dancing? Why do your dark bodies
Drink up the light? What are you demanding
That we feel? Have you stolen something? Then
What is that leaping in your chest? What is
The nature of your mission?

From Tracy K Smith, "The United States Welcomes You"

When he coined the term "American Dream" in 1931, historian James Truslow Adams described it as "a dream of social order in which each man and each woman shall be able to attain to the fullest stature of which they are innately capable, and be recognized by others for what they are, regardless of the fortuitous circumstances of birth or position."

Ever since, if not before, the status of the American Dream has been in question. Is it truly a promise offered to all? Or is it just that, a dream? To quote Malcolm X speaking in 1964 and, more recently, Bernie Sanders: was America always for some, or has it become, a nightmare?

Can we tell our children, in the words of the United States' 44th president, that "America is big enough to accommodate all their dreams," or is the American Dream, in the words of the 45th president, "dead"?

In a moment where the circumstances of individuals' birth and position are increasingly the focus of scrutiny, the artists in this exhibition interrogate the uncertainty of access to the American Dream.
Alexandra Foradas, Curator
Alexandra Foradas is Assistant Curator of Visual Arts at MASS MoCA, where she has organized exhibitions including Bibliothecaphilia (2015), Janice Kerbel: Slip (2017), and Jenny Holzer (2017), and co-curated the exhibition Gunnar Schonbeck: No Experience Required (2017) with Mark Stewart. Her upcoming projects include exhibitions of work by Robert Rauschenberg and Taryn Simon. She holds an MA in Art History from Williams College.

 
Visual Art Guidelines
Artists can submit up to 5 artworks for consideration.
Each image should be saved as a .jpeg at 150 ppi, not exceeding 1500 pixels longest edge.
All mediums welcome, including site-specific works.
Sculpture can not exceed 7' max height.
Collar Works is a non-commission art space. Artists receive 100% of all sales.
All Shipping & Handling is the responsibility of the artist.
Artwork must be delivered on or by Friday, November 3rd.
For more information or questions, email info@collarworks.org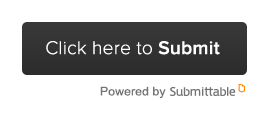 Call for Art + Poetry: Article 13
Curated by Sandra Rouse and Anne Liljedahl for the LAB at Collar Works Gallery
The title of the exhibition refers to the 13th Article of the United Nations Universal Declaration of Human Rights: "the right to free movement in and out of the country." Visual artists residing within a 65 mile radius of Troy, NY are invited to submit works that heighten awareness about the international plight of migration in all its physical, emotional, intellectual, and spiritual dimensions.
The installation will include visual works, poetry, video, and two events, subsequent to the opening of the exhibition, a poetry reading and a forum on Sanctuary Cities sponsored by the ACLU will be presented.
Visual works and poems selected will be published in a book documenting the exhibition. Copyright will reside with the curators and the book will be available print-on-demand.
Deadline to Submit: December 31, 2017
Entry Fee: $15
Exhibit Dates: March 30, 2018 - May 12, 2018
Opening Reception: Friday, March 30, 2018 5-8pm
Location: The LAB at Collar Works Gallery. 621 River Street, Troy, NY 12180
Curatorial Statement
Borderlines have been with us for most of recorded history. Forced human migration and diasporas emerge from tribal elements of civilization. Early in our own history, we witnessed the exodus of Native Americans to the far frontier. The United Nations has declared the right to (freedom of) movement within the borders of a State as well as the right to leave and to return, and in addition, the right to enjoy asylum from persecution which is part of Article 14. Visual artists are invited to submit works that heighten awareness about the international human plight of migration in all its physical, emotional, intellectual, and spiritual dimensions.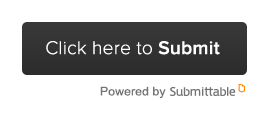 Call For Artist + Curatorial Proposals - Ongoing
Are you an artist or curator interested in proposing your work to be considered for an exhibition at Collar Works?
Collar Works is seeking emerging and underrepresented artists, working in any media, exhibiting challenging and culturally relevant contemporary artworks to exhibit at our 4,000 square foot contemporary gallery space, located in Troy, NY. Striving to expand the current art vernacular in New York's capital region, Collar Works provides a venue for community dialogue focused on serious, provocative and spirited artworks.
Artists interested in submitting their artworks for consideration in exhibitions or individuals interested in submitting curatorial proposals, must fill out a submission form and adhere to guidelines. Submissions will be reviewed on an ongoing basis by an exhibition committee of artists & arts professionals.
VOLUNTEERS
Passion for the arts + time to give = volunteer with Collar Works! We are seeking individuals to assist with gallery monitoring, special events, exhibition installations & more. Click here to fill out our Volunteer Interest Form today and join us!
INTERNS
Communications + Marketing Intern
The intern will gain experience and assist in all aspects of promoting and marketing Collar Works' exhibitions, programs and events. Responsibilities may include, contributing to social media, creating website content, writing press releases, updating regional event calendar listings and helping design and distribute other promotional material.
Curatorial Intern
The intern will gain experience in planning for upcoming exhibitions, installations, and ongoing maintenance of current exhibitions. Responsibilities may include, assisting with administrative tasks, researching and writing exhibition/ catalog text, helping curate and install exhibitions, attending exhibition openings, as well as gallery monitoring on occasion and being able to talk about Collar Works and the exhibitions to the public.
The ideal candidates will be hardworking and independent, have strong writing, verbal and design skills, and a passion for contemporary art. Student internships are available for credit, fall, spring and summer semesters. Not for credit internships are also available.
Interested candidates should email a cover letter and resume with two references to info@collarworks.org