CALLS FOR ENTRY
OPEN CALL 2019: UNSEEN
Collar Works Open Call 2019: UNSEEN
Guest Curator: Akili Tommasino , Associate Curator, Modern and Contemporary Art - MFA Boston
Deadline to Submit: Friday, September 13th
Fee: $15
The torrent of centuries rolling over the human race has continually brought new perfections, the cause of which, ever active though unseen, is found in the demands made by our senses, which always in their turns demand to be occupied. -Jean Anthelme Brillat-Savarin
We have all felt unseen and marginalized at some point. We overshare online to counteract our fear of going unnoticed, posting image after image, counting our tokens of approval. Our subconscious craves this positive reinforcement, and so, we post more. We choose the most flattering beach vacation photos. We glide through museums and stop just long enough to capture ourselves in front of a masterpiece. We seek validation through our social media posts. Yet, the complex algorithms that reinforce our behavior remain hidden to us. Our fear of being unseen makes us susceptible to manipulation.
The human eye can only perceive light at wavelengths between 390 and 750 nanometers, a range far narrower than many animals. Our conscious mind can process 40 bits of information per second. Meanwhile, our subconscious can process around 400 billion bits of information. The vast majority of our own mind remains unknowable to us. Since dark energy and dark matter make up approximately 95% of the universe, we can only understand our world through the remaining minute specs of matter that we can measure and observe. It is paradoxical, then, that our fear of being unseen is so prominent, when we are blind to most of the external world and most of our own inner thoughts. This should liberate us from the fear. Awe exists in the darkness. Potential emerges from the unseen.
Art has the ability to illuminate parts of the all-encompassing darkness. Art can draw out elements of the unseen and make them discernible.
This exhibition features work about what we do not see: the invisible, the hidden, the overlooked. Whether speaking to one's relationship to digital, physical or psychological space, or to the effects of cultural blindness, the artists in this exhibition are united in their desire to unveil the unseen.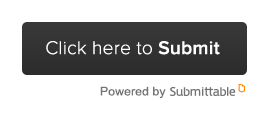 Collar Works Flat Files
Submissions are now closed. Please like us on Facebook for upcoming opportunities.
In its inaugural year, Collar Works' Flat File aims to exhibit a range of diverse, two-dimensional works by emerging and underrepresented artists. The mission of the program is to promote selected artists' work, create a space for affordable art, enhance current exhibition opportunities, and expand + enrich the Collar Works community. All works featured are sized 16"x22" or below and priced under $300. Individual works from the Flat File will be selectively highlighted throughout the year in the gallery, and online. Gallery visitors will be able to view and purchase works in the Collar Works Flat File Program on an ongoing basis. The 2019-2020 program will run for one full year, from September 2019 through August 2020.
This year's juror is painter + educator, Deborah Zlotsky. A 2019 Guggenheim fellow, Zlotsky is represented by Markel Fine Arts in New York and Robischon Gallery in Denver. She teaches at the Rhode Island School of Design.
In September 2019, selections from the season's program will be included in a kick-off event in the Flat File space.
Interested in submitting your work for consideration? Please visit our Flat Files page here.
Elizabeth Murray Artist Residency
Summer 2019
Request for applicants is closed for summer 2019.
Residency Dates
June 30 - August 3, 2019
Learn more about the residency on our residency program page.
Artist + Curatorial Proposals – Ongoing Call
Are you an artist or curator interested in proposing your work to be considered for an exhibition at Collar Works, a 4,000 square foot contemporary gallery space located in Troy, New York?
Emerging and underrepresented artists, working in any media, exhibiting challenging and culturally relevant contemporary artworks interested in submitting their artworks for consideration in exhibitions, or individuals interested in submitting curatorial proposals, must fill out a submission form and adhere to the guidelines. Submissions will be reviewed on an ongoing basis by an exhibition committee of artists and arts professionals.