CALL FOR ART // DEADLINE: SEPTEMBER 14th
Guest Curator: Cara Manes, Associate Curator of Painting and Sculpture, MoMA
Home is where the heart is. Home is where you hang your hat. Home away from home. Homemade; homegrown; homespun. In idioms such as these, and in countless others, the notion of "home" can be understood as expansively as it is clichéd. Sometimes home is a physical place for living--a fixed building with a foundation, or an otherwise portable shelter, where domestic activities such as sleeping, preparing and eating food, and hygienic rituals can be carried out. But home is also a sense of place--one that can conjure feelings of refuge, family, nurture, or protection. And, as a destination ("home base; phoning home; homeward bound"), the idea of home solicits a range of responses, from nostalgia ("there's no place like home") to urgency, as its definition today is continually called into question with every legislative dispute over what constitutes a "border" and a "homeland."
The works in this exhibition consider notions of home in the expanded field. Whether speaking to one's personal relationship to a physical or psychological space, or to a broad sense of what it means to come from someplace, the artists in this exhibition are united in their desire to confront this complicated topic.
Exhibition Dates: October 26 - December 22, 2018.
Image Credit: Ken Ragsdale | www.kenragsdale.com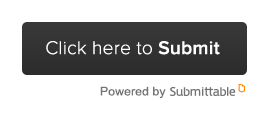 Artist + Curatorial Proposals – Ongoing Call
Are you an artist or curator interested in proposing your work to be considered for an exhibition at Collar Works, a 4,000 square foot contemporary gallery space located in Troy, New York?
Emerging and underrepresented artists, working in any media, exhibiting challenging and culturally relevant contemporary artworks interested in submitting their artworks for consideration in exhibitions, or individuals interested in submitting curatorial proposals, must fill out a submission form and adhere to the guidelines. Submissions will be reviewed on an ongoing basis by an exhibition committee of artists and arts professionals.