CALLS FOR ENTRY
Elizabeth Murray Artist Residency
Summer 2019
Open Call
Deadline to submit: March 8, 2019
Submission Fee: $25.00 USD
Residency Dates
June 30 - August 3, 2019
Week 1 + 2: June 30 – July 13

Week 3 + 4: July 14 – 27

Week 5: July 28 – August 3 (Family Residency Week)
Learn more about the residency on our residency program page.
Apply and review full residency details at the link below.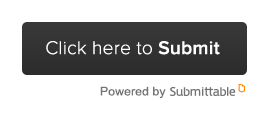 Open Call: 41st PHOTO REGIONAL at COLLAR WORKS
March 29 - April 27, 2019
Deadline to Submit: EXTENDED! Wednesday, February 6, 2019
Entry Fee: $10
Guest Curators: Kathleen Vance and Daniel Aycock, Directors, Front Room Gallery NYC
Front Room Gallery, located in the Lower East Side NYC, is a contemporary gallery that focuses its strength in photography, with a balance of painting and installation.
The 41st PHOTO Regional Exhibition at Collar Works aims to showcase emerging and underrepresented artists of all ages, working within photographic mediums. All photographic techniques and styles are embraced, from digital and analog, conceptual and fine art, mixed media and site-specific installations, and more!



All works must have been completed within the past two years and be available to exhibit. Artists must reside within a 125 mile radius of New York's Capital Region. Artworks previously exhibited in the Photography Regional are not eligible. Prizes will be awarded.
The 2019 Photography Regional will be held March 29 - April 27, 2019 at Collar Works in Troy, NY. This annual exhibition rotates between its host sites: Collar Works, Albany Center Galleries, and Opalka Gallery at Sage College.

I Bought A Camera // Cynthia Nadelman
I bought a camera, though there were
many reasons not to.
In spite of the reasons not to
(because of the reasons not to),
I bought a camera.



The bravery/disillusionment represented in Cynthia Nadelman's poem I Bought A Camera underscores perfectly the artistic dilemma of the contemporary photographer. The many reasons to and the many reasons not to are omnipresent in all aspects of modern photographic practices. Why make more pictures of things? How do you make pictures of things? Of the billions of images made each day, why would you choose to show that one? These are some of the many questions or reasons that Cynthia Nadelman wrote of in addressing the role of the photographer. In debt to these questions of photography, Collar Works hopes to present the most brilliant answers and find many reasons to buy a camera.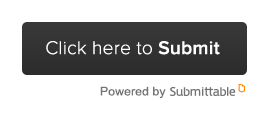 Artist + Curatorial Proposals – Ongoing Call
Are you an artist or curator interested in proposing your work to be considered for an exhibition at Collar Works, a 4,000 square foot contemporary gallery space located in Troy, New York?
Emerging and underrepresented artists, working in any media, exhibiting challenging and culturally relevant contemporary artworks interested in submitting their artworks for consideration in exhibitions, or individuals interested in submitting curatorial proposals, must fill out a submission form and adhere to the guidelines. Submissions will be reviewed on an ongoing basis by an exhibition committee of artists and arts professionals.